Old Tiffany Factory Shelton
Recently an early 1920's Tiffany factory was torn down in our city.
I wish I would have taken a picture of the factory before they tore it down.
It was a three or four story building and it was in a fire at one time from what we could see.
So this is a photo of what is left of the old Tiffany factory after they tore it down.
The Tiffany factory was built over a small creek. You can see some of the stained glass on the wood over the creek. That was a floor at one time.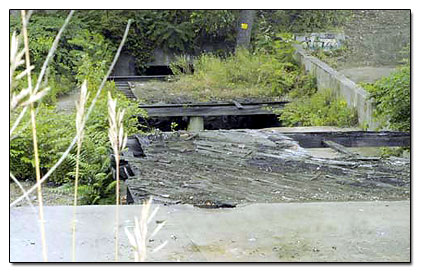 Most pieces have a ripple effect on one side, while the other side is smooth. Some are about 1/4 inch thick, but most are 1/8th inch.
The amazing thing is that the edges of the glass are not sharp. I guess 90 years of laying in a pile smoothed the edges. All I had to do was hand wash them, and lay them on a towel to dry.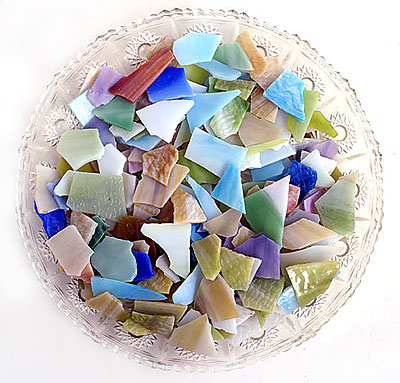 They still have their original luster and shine, but some have chips and scratches which is to be expected for glass this old, and may have been the reason they wound up being tossed down the chute.
The pieces come in all sizes and shapes up to about 2 inches. Most have an iridescence on them that won't wash off, no matter how long I soak them and scrub them.
- Larger picture of the stained glass... larger picture

Shelton History
History Center
1800's Factories
Old Buildings
Old Railroads
Railroad Postcard
Old Hoopskirt Factory
Old Tiffany Factory
Huntington Piano Factory
---