Shelton CT Fireworks
Here's some special effects using a slow shutter speed on a digital camera.
July 4th in Shelton, CT is always a special event.
Even more so, since they redeveloped the Shelton's downtown riverfront.
Everyone brings their blankets, lawn chairs, snacks and the kids to view the special fireworks display.
The Shelton Fireworks
Starting at dusk, they get bigger and better every year.
Even the cars on Route 8 pull over just to watch them, but recently they have tried to put a stop to that.
We even used to be able to watch them from the walkway on Route 8, but they have closed that off.
Also you cannot watch them from the Derby levee.

You have to get to the riverfront early, because it does get packed. We also see boats on the river, but they have to stay below the bridge.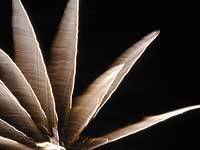 Movies Under the Stars
If you liked going to the Drive In when you were younger, you can go and enjoy watching a movie under the stars during the summer at the Shelton Riverfront.
Just park your car in the big public parking area across from the riverfront, and bring your lawnchairs, snacks, and the kids. It's free!
2005 Movies Under the Stars are:
July 9 - Shrek 2 (PG)
July 16 - Shark Tale (PG)
July 23 - Racing Stripes (PG)
Aug 6 - Looney Tones Back in Action (PG)
Aug 13 - Clifford's Really Big Movie (G)
Aug 20 - Antz (PG)
All movies start at 8:30 - If it rains, it will be the following day, Sunday.
Funkestra July 1 and Center Street Band July 6, will have concerts here on the Riverfront on and
See some more
night pictures of the riverfront.
---