Colonial Costumes
The Members of the Shelton History Center made their own historical costumes for the Mayfest celebration.
I saw several of the fashionable hoop skirts of the 1700's.
Read more about the history of our town's hoop skirts.
Seeing colonial period costume makes you think of what it was really like back then.
The ladies in long dresses and bonnets, and the guys in their knickers and vests, with buckled shoes.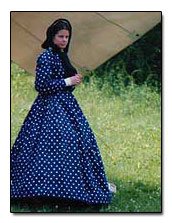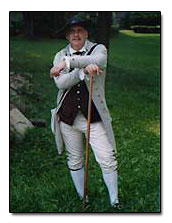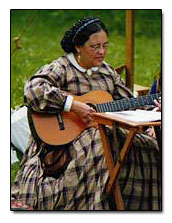 Larger Pictures of Colonial Costumes
- a larger picture of the man in the knickers and vest... knickers and vest
- a larger picture of the lady in white... white parasol
- a larger picture of the two ladies in colonial dress... colonial dress
- a colonial dress and bonnet... colonial bonnet
- a larger picture of a lady playing the guitar... plaid dress
- a young lady sits peeling lemons... peeling lemons
See the our other pages for more pictures of historical period costumes, especially of the children on the colonial activities and games page.
Take a step back in time with the
Shelton History Center
. Shelton History Center is located at 70 Ripton Road Shelton, CT Phone: 203-925-1803
---