Amerisuites Hotel Shelton, CT
Here's a picture of the AmeriSuites Hotel on Bridgeport Avenue in Shelton, CT.
The AmeriSuites Hotel is located in the heart of Shelton's Corporate District.
It is surrounded by Philips Medical, Tetley Tea, American Scandia, Black & Decker, Cartier Jewelers and Timex.
The new six story hotel features 128 suites including wet bars, microwave ovens, refrigerators, irons and ironing boards, and data ports.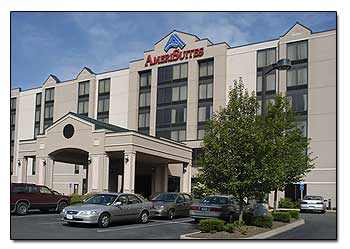 Services and amenities include extended complimentary continental breakfast buffet, complimentary high speed Internet access - wire and wireless, weekly managers reception, free local shuttle, indoor pool, exercise room, and guest laundry facilities. Local shopping and restaurants are nearby.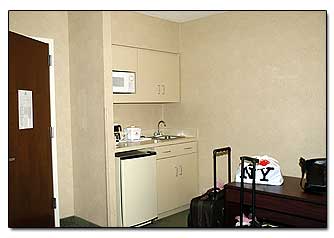 In the back of the Amerisuites Hotel, they have an enclosed swimming pool.
Check availability at the Amerisuites Hotel Shelton CT
Amerisuites Hotel - 731 Bridgeport Ave. The Amerisuites Shelton Corporate Tower
Directions
The Amerisuites is located at Exit 12 off Route 8. Go to the light, make a left, and make your first right as you are going up the hill.